Empower Your Future with BeHive
Where is the professional development?
Regardless of our socioeconomic background, we believe that everyone should have access to career support and professional development resources. BeHive is the knowledge-sharing platform that brings educators and career starters together to help each other and grow together. We work directly with corporate trainers, career coaches, universities and HR agencies to provide more opportunities for college students and young professionals and help you start or grow your career and unlock your potential.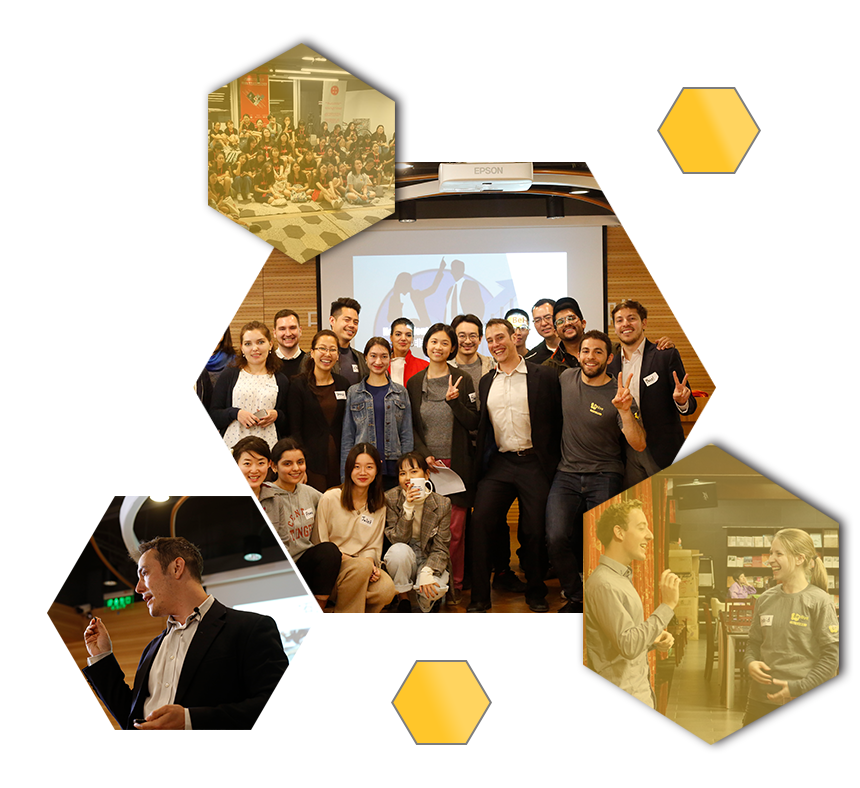 Above this point we will add the partnership map or BeHive ecosystem – how different stakeholders can work with us
Shape the Next Generation
Partnership Network
Access to Bilingual Talent
Interested in sponsoring us, partnering with us
for an event, or just want to say hi?