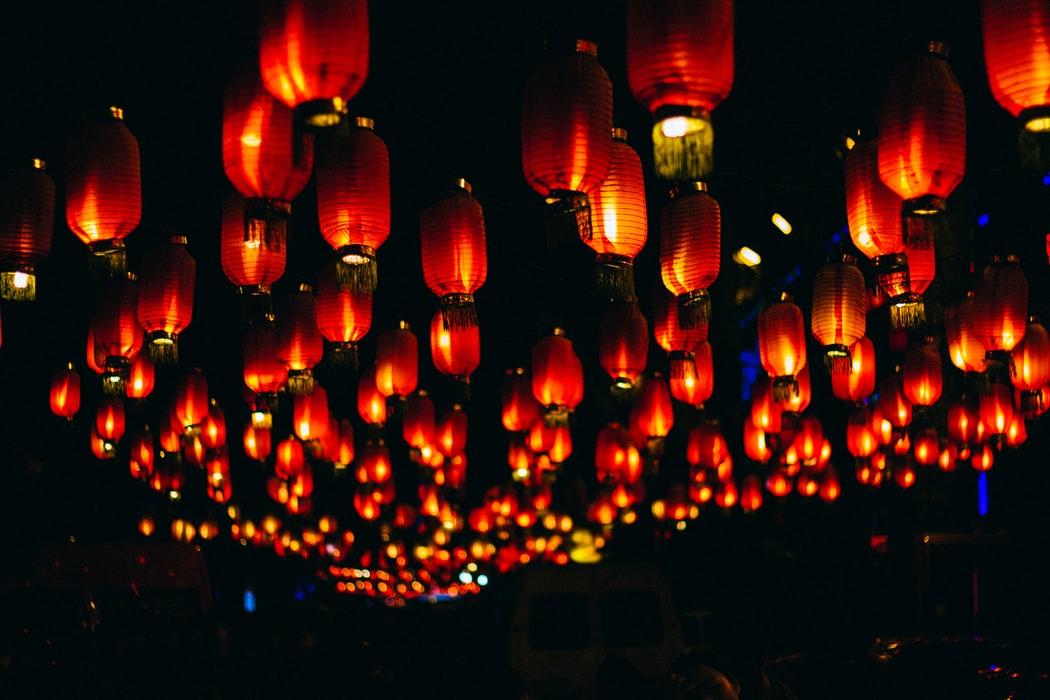 Chinese New Year Mixer
Happy Niu Year everyone!
Missing China? Want to reconnect with old friends and make new ones?
Don't miss our Virtual Chinese New Year Mixer on February 17!
We have lots of fun activities prepared for you!
Agenda
Speed Networking Fun: We guarantee you'll make at least one new friend!
Chinese New Year Cultural Mythbusting Sharing: Learn about customs and traditions in northern and southern Chinese cities
CNY Quiz: Win mentorship sessions with inspiring young professionals working in different industries in China
See you next Wednesday evening!
不见不散(Bùjiàn bú sàn)!
Find your time zone
19:30 – 21:00
 (China, Singapore Time)
13:30 – 15:00
 (Cyprus, Greece Time)
11:30 – 13:00
 (UK, Nigeria Time)
Co-organizer 
Speakers
Angela Zhang 张程程

Co-Founder of the LATAM CHINA TECH and CSR at BeHive

张程程 Angela Zhang is the cofounder of LATAM CHINA TECH. She leverages the knowledge of community building and communication to promote connectivity between China and Latin America through tech and innovation.
Angela contributes to grassroots entrepreneurship by organizing and facilitating startup weekend events. She also empowers students from underprivileged backgrounds as the social impact program lead of BeHive.

Costas Georgiou

MBA Scholar, Cofounder at BeHive, Legal Counsel

Costas read Law at The University of Manchester and has been working as a Legal Counsel in Beijing for 2,5 years. He co-founded BeHive, an organization that helps university students and young professionals develop transferable career skills through experiential workshops. He is currently enrolled in the UCL Peking University MBA and has been awarded multiple scholarships for his community contribution. In his spare time Costas exercises his positive influence by sharing weekly YouTube videos about lessons learned in China.

Irina Goncharova

Recruitment Consultant | Career Coach

Irina works as a Recruitment Consultant in Talent Fishers – a boutique recruitment firm specializing in the needs of foreign companies across Asia. In her role, she leads projects for existing and newly developed clients and contributes to the entire process, including search, interviews, evaluation, preparation, and beyond. In her free time, she develops Shanghai's BeHive Chapter as a community leader. Irina develops the Shanghai chapter by creating new partnerships, reaches out to speakers, manages and trains our super-diverse volunteer team, hosts events, and promotes the organization's goals, values, and vision – make career support available to international students and young professionals in China. She is now a certified career coach (ICF ACSTH) and consultant to support professionals from Russia and CIS countries in their career journey abroad.
Irina在Talent Fishers担任招聘顾问,这是一家专门满足亚洲地区外国公司需求的精品招聘和猎头公司。在她的工作中,她为现有和新开发的客户的项目提供支持,包括搜索、面试、评估、准备以及其他方面。在空闲时间,她作为社区负责人发展上海的BeHive分会。Irina通过建立新的伙伴关系来发展上海分会,接触演讲者,管理和培训我们的超级多元化志愿者团队,举办活动,并促进该组织的目标、价值观和愿景–让中国的国际学生和年轻专业人士获得职业支持。她现在是一名经过认证的教练(ICF ACSTH)和顾问,为来自俄罗斯和独联体国家的专业人士在国外的职业旅程提供支持。

Ossian Heulin

Client Executive Diversification Businesses at Dassault Systemes

Ossian Heulin is an entrepreneur at heart, passionate about Business, Innovation, Community Building, and Education. "The best way to predict the future is to invent it" is not just a quote, it is a mindset, and he is confident that by empowering the youth, we can create a sustainable future.

Victoria Khu

Co-Founder at SCOLAR Network

Victoria Khu is a Russian-born Chinese, Co-founder and President of SCOLAR Network (2017), a platform missioned to connect young leaders from the SCO and Eurasia region. Victoria is an adjunct lecturer at Tsinghua University, teaching English confidence workshops. She is also a TEDx speaker, curator (2022) of the WEF's Global Shapers Beijing II Hub, first cohort fellow of Tencent THINC Fellowship (2020), co-founder of Russian Student Association in China (2015), and board member of Tsinghua SABRI Student Association. Victoria has received MA from Tsinghua University in Journalism and Communication.

胡凤兰Victoria Khu,俄罗斯第三代华裔,清华大学新闻传播学院硕士毕业生。她于2017年联合创办上合国家青年平台SCOLAR Network,聚集了来自21个上合组织国家的青年领袖。她是清华大学英文自信表达工作坊讲师。胡凤兰也是TEDx演讲者、达沃斯世界经济论坛全球杰出青年北京社区执委(2022)、在华俄罗斯留学生协会联合创始人(2015)、腾讯THINC Fellowship全球青年领袖社群第一届成员(2020)及清华大学学生一带一路研究协会理事成员。

Yixuan Heather Li

PR & Communications Consultant

Yixuan Heather Li is a China-based PR & communications consultant focus on cross-border tech and China-Africa Relations. Originally from Beijing, she previously graduated from Penn State University with a dual degree in Public Relations and Political Science. She has worked on a number of Africa-focused projects for instituations like Development Reimagined, Standard Bank, and Peking University.